Creating a common ethical framework for data processing - See pictures, tweets and video from Data Ethics Forum 2018
International keynote speakers and topics such as privacy in IOT and Smart Cities, The Right To Be Forgotten, data ethics as a competitive advantage and the future of data ethics attracted more than 100 participants to the annual European Data Ethics Forum in Copenhagen.
Pernille Tranberg, co-founder of DataEthics.eu opened the forum with an introduction to the fundamentals behind data ethics.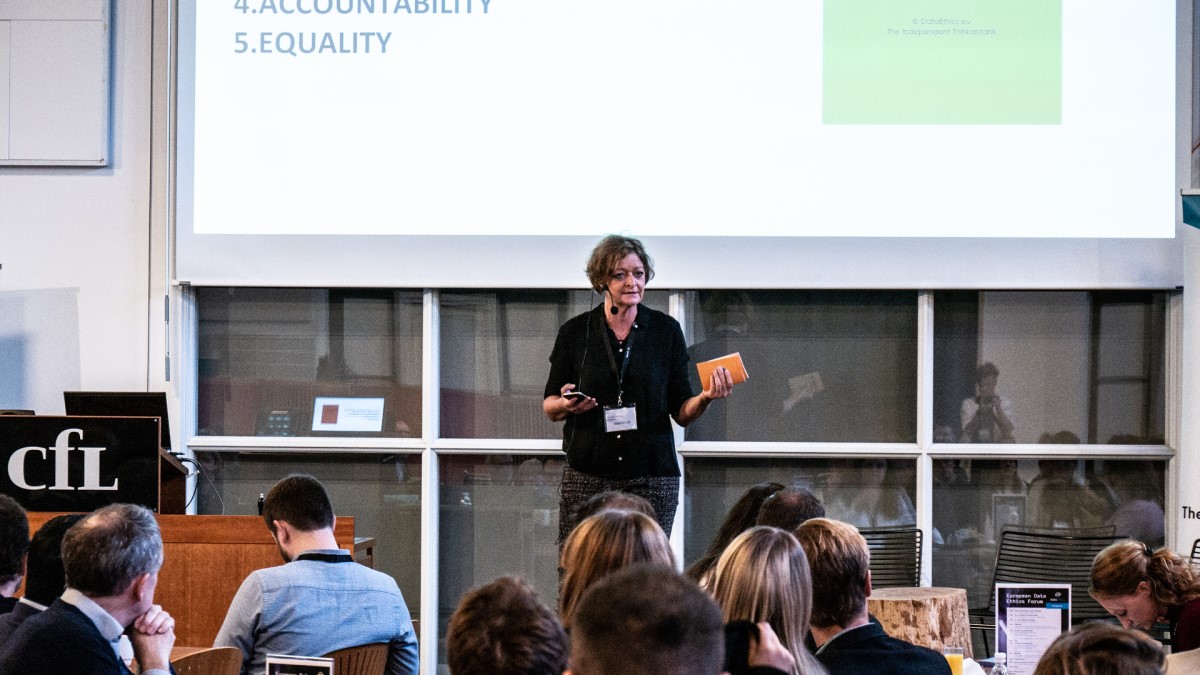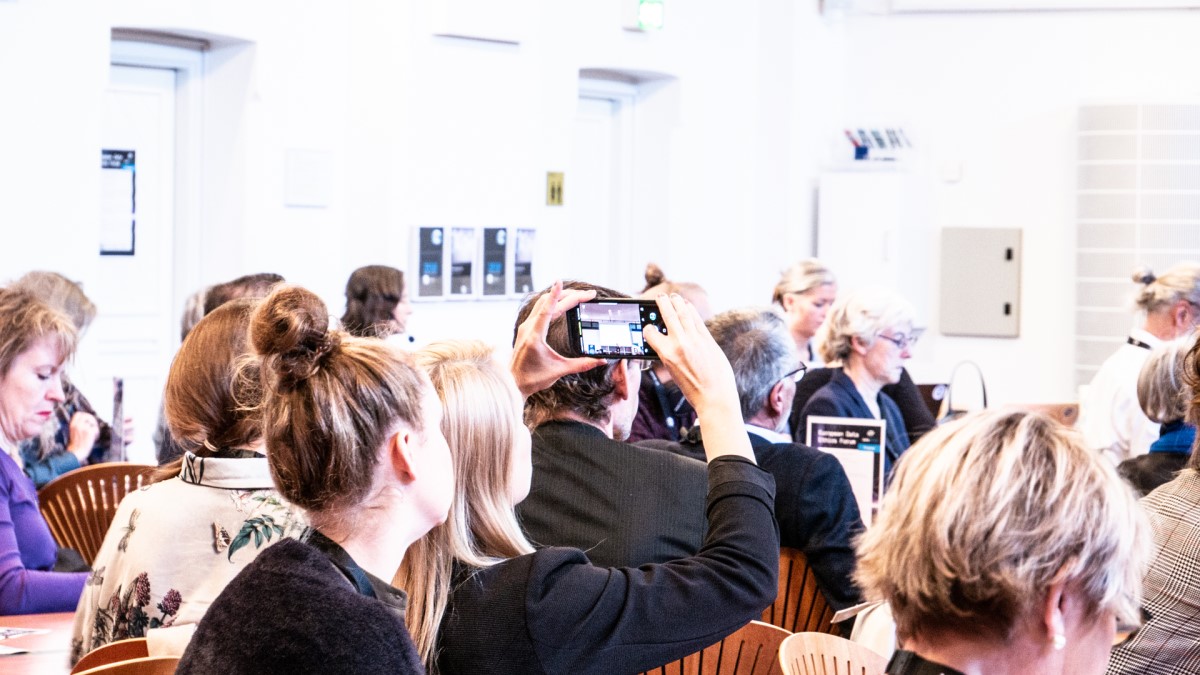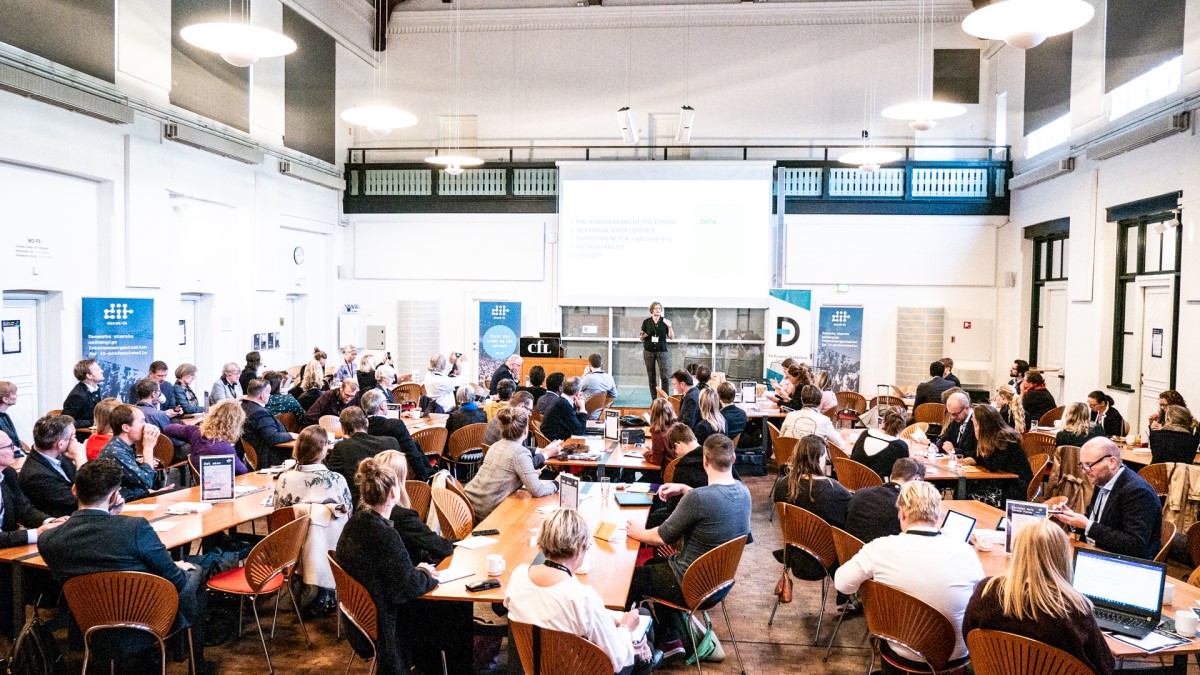 Also French lawyer and Individual Specialist to UNESCO, Dan Shefet, was also keynote speaker at the forum. In 2014 he founded the Association for Accountability and Internet Democracy (AAID) the main objective of which is to introduce a general principle of accountability on the internet in order to secure the protection of human integrity.
Dan Shefet won a groundbreaking case on the right to be forgotten against Google.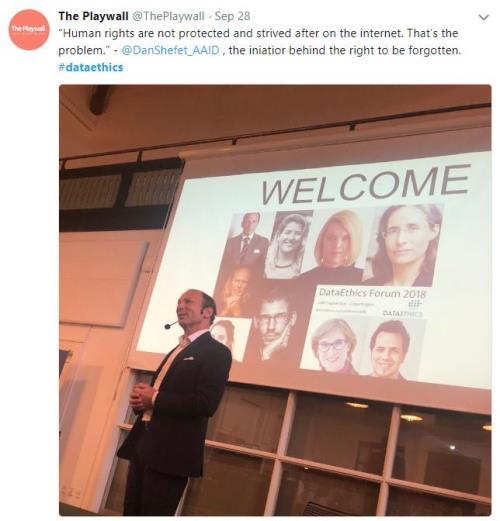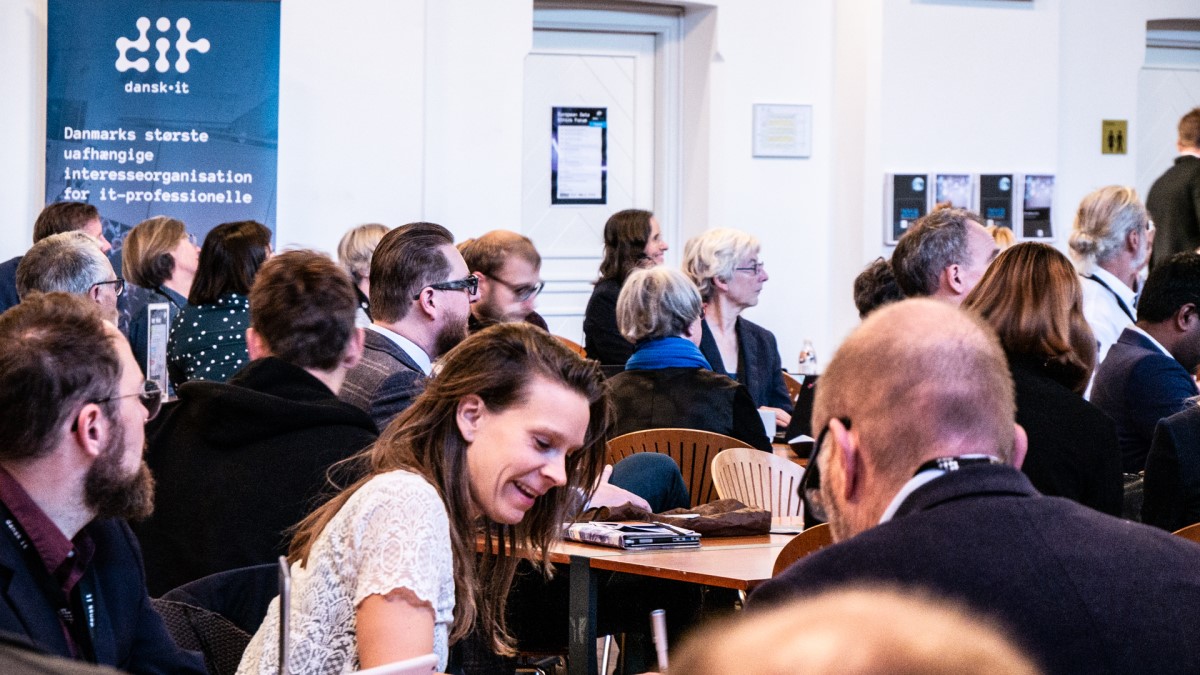 Finishing off the forum was Steen Rasmussen, professor in Physics and Center Director, University of Southern Denmark (SDU) & External Research Professor, Santa Fe Institute (SFI), New Mexico, USA.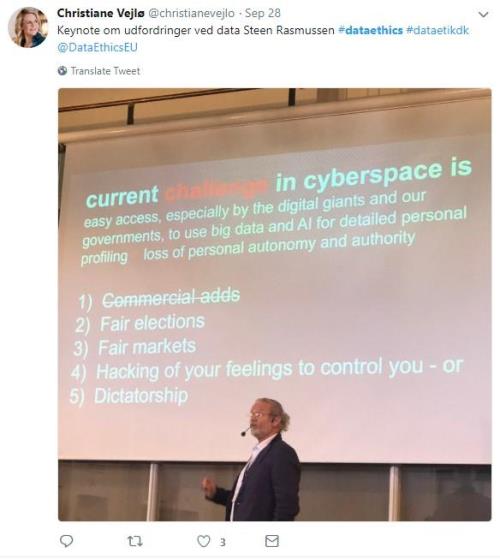 He has founded and cofounding a number of scientific and commercial organizations and he has consulted on science and technology issues for the European Commission, the Danish Parliament, the German Bundestag, the US Congress and many businesses. He is currently part of the data ethics expert group for the Danish Government and on the Advisory Board of DataEthics.eu
Steen Rasmussen presented his research on the scientific underpinnings of living and intelligent technologies including bio-inspired Internet of Things infrastructure.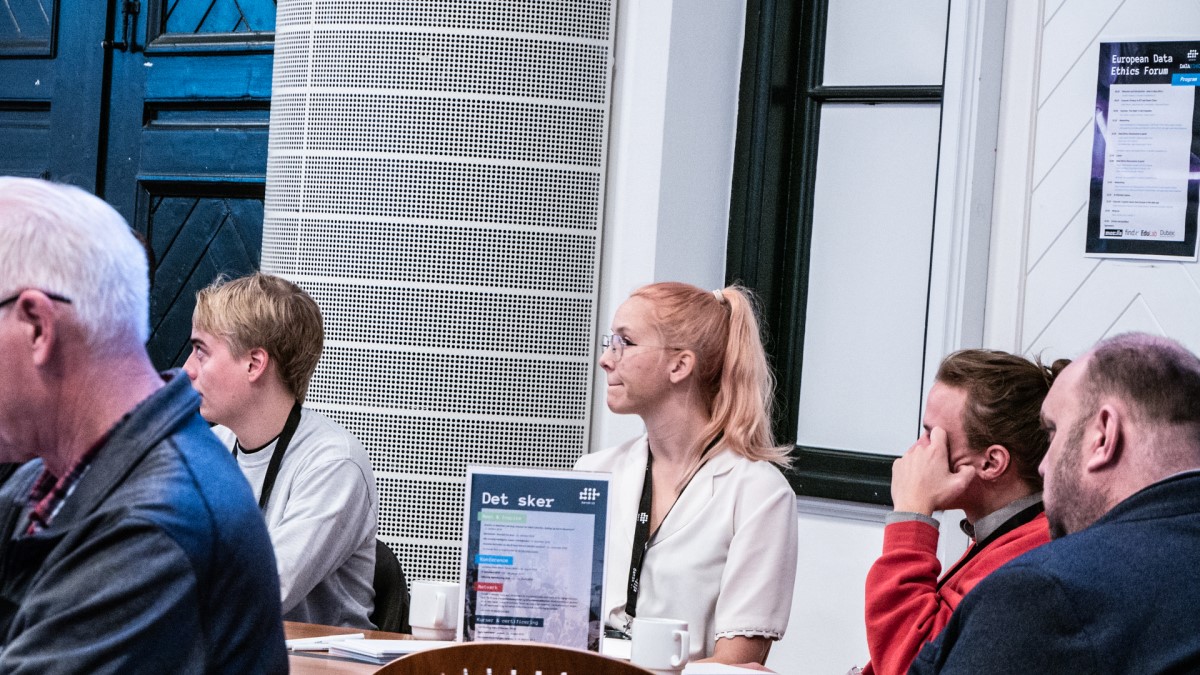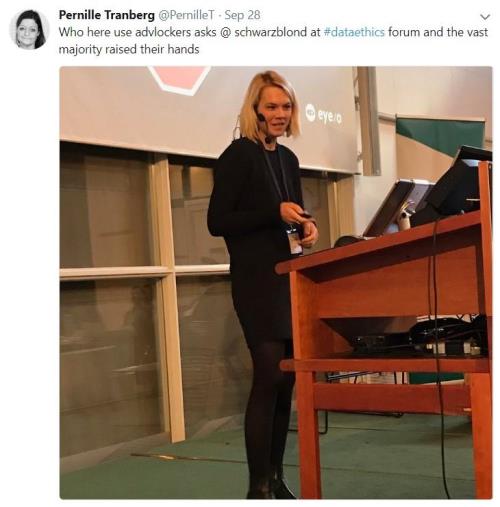 Many companies brag that they adhere to the strictest privacy laws in the world, the German. One of the big forces behind Germany's advances in privacy and data ethics is Marit Hansen, Data Protection Commissioner for Schleswig-Holstein, who gave a presentation on how Germany advises public and private companies on data protection and data ethics when it comes to Internet of Things and Smart Cars/Smart Cities.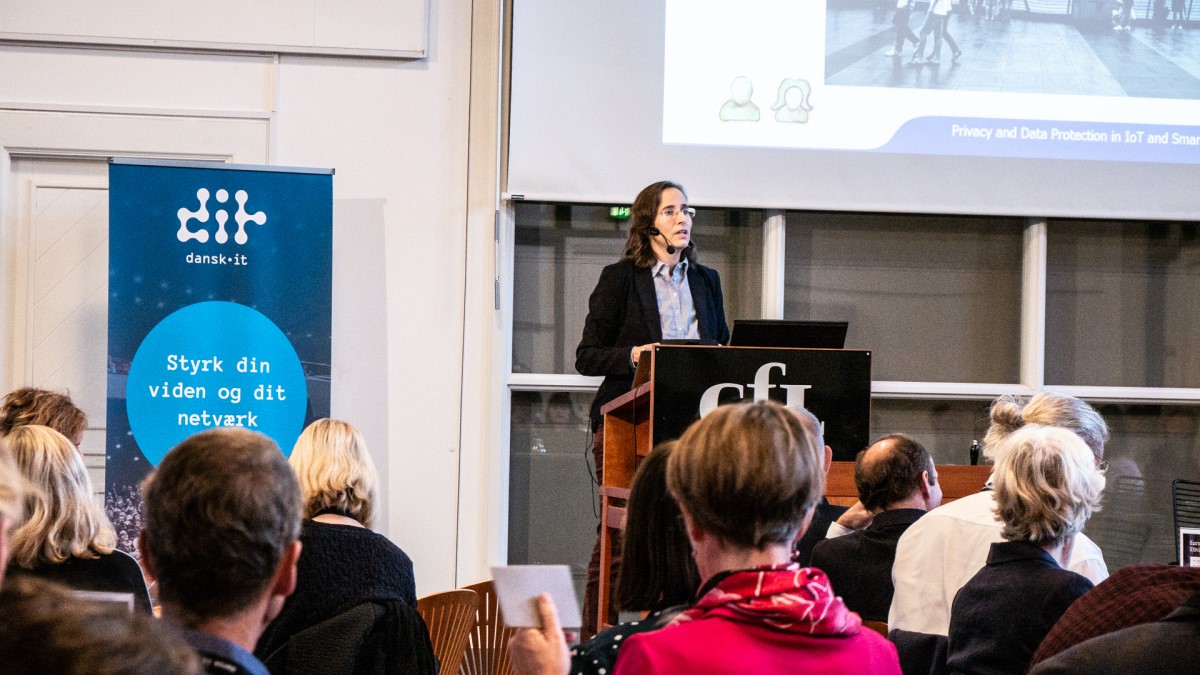 Lisbeth Bech Poulsen, Member of the Danish Parliament, SF, took part at the European Data Ethics Forum 2018. She tells us why it is important to discuss data ethics.
- We need to make sure that all the benefits of new technology doesn't have the negative impact on our privacy.
Lars Qvistgaard, President, The Academics Union Denmark, took part at the European Data Ethics Forum 2018. He tells us why it is important to discuss data ethics.
- Data Ethics is very important in the way we regulate our society.
See more tweets in the Twitter Moment from European Data Ethics Forum 2018
The European Data Ethics Forum is hosted by the ThinkDoTank DataEthics.eu and the Danish IT Society.